Download the Wallabies Gone Wild App for just £1.99*
Download the 'Wallabies Gone Wild' app and discover 64 uniquely painted wallaby sculptures across the Isle of Man. Find all the large wallabies and small wallababy sculptures and unlock exciting rewards on the way. View your trail progress and add photos to the gallery. Don't forget to share your progress using #wallabiesgonewild.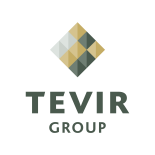 Our app was sponsored by the Tevir Group and is available from the App Store, Amazon and Google Play – search for 'Wallabies Gone Wild'.
*From each app purchase, a percentage of the net profit is donated to Hospice Isle of Man, registered charity number 317.
Find Wallabies
Select TRAIL to view the map, find and locate wallabies by pinching and swiping the map to zoom in and out. Click on a wallaby icon to display the name, double click the icon to go to the wallaby screen and discover more about the artist and design.
Unlock Wallabies
On the wallaby screen, enter the four digit code found on the plaque and click UNLOCK to reveal the design in full colour and your wallaby discovery will be added to your STATS. In a hurry? Select FOUND (lock icon) at the top and enter the four digit code to unlock any wallaby. Plus, you can VOTE for your favourite design and TWEET that you've unlocked a wallaby!
Unlock Rewards
When you unlock wallaby sculptures you can pick up a host of rewards and milestones along the way. Select REWARDS to view the rewards and milestones. Wallaby sculpture rewards are represented with a rossette icon and milestones with a trophy. When you've achieved certain milestones the app will automatically unlock the milestone giving you instructions on what to do next.
Gallery
Upload your trail photos to our gallery. Images uploaded will be reviewed by the team prior to being published. Your photo will be seen by other app players and maybe shared on social media - so get creative!
Your Stats
Can you unlock all wallabies and wallababies across the Isle of Man? Select STATS to view your trail progress. See how many rewards you've unlocked and what percentage of the trail you've completed. Plus, you can see the most voted and most unlocked wallabies.
Need more help?
Try the frequently asked questions page.