We're absolutely delighted to bring you some fantastic news today to end the year with… the lucky winner of our brand new Nissan Qashqai is winning ticket number 2571, Emily Bedford!
Congratulations to Emily who will receive her car in the coming weeks courtesy of Athol Garage, after being randomly generated from our system by our Young Ambassador Alexandra Slater.
We'd truly like to thank everyone who entered the draw from the bottom of our hearts – not everyone can be a winner but each and every one of you has helped to support our patients and their families, and for that we are eternally grateful, especially at this meaningful and special time of year.
We hope everyone has a peaceful and happy new year and thank you again to those that bought tickets for our draw, your support is wholeheartedly appreciated by everyone here at Hospice.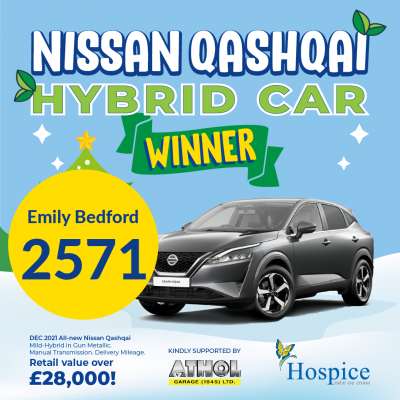 Back to News