When Sophie was born, the pregnancy was completely normal, she was born full term but it then became apparent something was wrong and it was discovered she had 2 bleeds on the brain. Her mum, Lisa tells us her story.

"I had 3 boys and then along came my daughter Sophie. The pregnancy was normal and she was born full term, but it then became apparent something was wrong and it was discovered that she had 2 bleeds on her brain. She was given a 2% survival rate but she was a fighter. She had specialist surgery in the UK and then we went home.

When Rebecca House was first mentioned I admit I was extremely anxious as I had become protective of Sophie and assumed no one else could care for her the way I did. Sophie finally began attending Rebecca House for respite in 2011 when she was around 6 months old and my fears were quickly put to ease.

The compassion and knowledge that the staff of Rebecca House had was extremely apparent and I had no concerns leaving my child in their care. The sense of security that I got is indescribable. Sophie loved her sessions which were a mixture of daytime and overnight respite, and this allowed me to be able to relax without worry or fear, and spend much needed and treasured time with my boys.

As well as Sophie attending respite my other children accessed the sibling group that the staff from Rebecca House ran. Again another fantastic service which meant the boys could see where Sophie went to and for themselves to get some respite from the situation. We continued to use the service until Sophie became of school age and in 2014 we made the joint decision with the staff to discharge Sophie, and that if her condition was to change or worsen that we could self-refer back to the service.

Things drastically changed in November 2017 as Sophie suffered severe shunt failure and was flown to UK for treatment. Sadly, due to complications in Alder Hey, she passed away 8th December 2017. I knew I wanted her to go back to Rebecca House, and so a week later she was brought home to the Isle of Man and into the rainbow room of Rebecca House where once again, we as a family received the most compassionate and person centred care.

I had always wanted to work with children that required support and had always said that it would be my dream to work at Hospice. I'm delighted to say that I am a Health Care Assistant as part of the team at Rebecca House and truly love my role. I'm now part of the team that provide the exceptional service they do though respite and end of life care and feel honoured that I have the knowledge of how to care from both sides.

Lisa Kelly"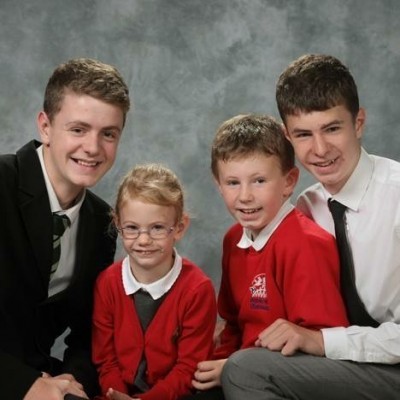 Back to News