This week is Dementia Action Week!
To honour the week, we will be attending the Dementia Action Roadshow!
It starts today in Castletown Square, and the locations for the rest of the week can be found on the poster below.
Please help us spread the word and share this, so we can help our Forget Me Not Admiral Nurses; Chris and Jeanette, to create a dementia-friendly community.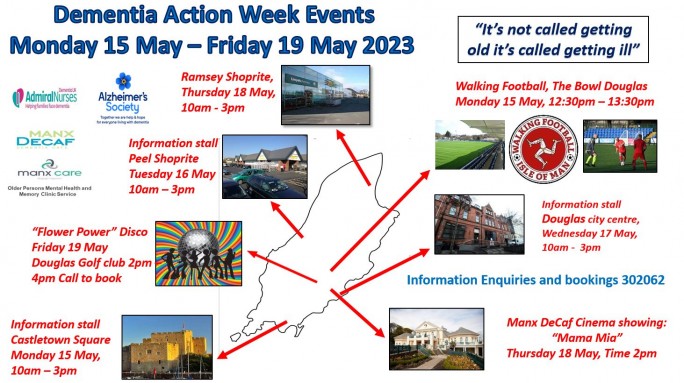 Back to News