2023 sees Hospice Isle of Man celebrating its 40th year of being established on the Island.
For this year, we want to recognise and acknowledge everything achieved in those 40 years.
Did you know that in 2022, our incredible team of nurses and healthcare assistants received 181 admissions into our in-patient unit? This doesn't include those that were cared for in other settings. And for each and every one of those people, they provided the absolute gold standard of care they are known for.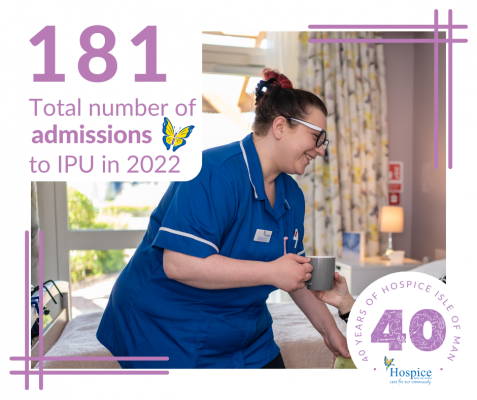 Back to News