Introducing our second London Marathon runner; Sarah Vereker!
Sarah is no stranger to supporting us here at Hospice. She has ran the London Marathon previously and didn't get the time she wanted, signed up with us to run it in 2020 which was cancelled due to COVID. Sarah came back for 2021 however suffered an injury. Therefore, she's back for 2022, and we are so pleased!

When asked why Sarah would like to raise money for us, she said;

"Hospice is an amazing local charity and I am grateful at the chance to raise money for them as they help so many families on the island. I am sure we all have relatives or friends or friends of friends that they have supported with their amazing facilities and staff. I believe that supporting local charities is important as it's giving something back to our lovely island."

Sarah has so far raised an incredible £2,180 by organising a charity Tae Bo class, a Christmas raffle and through people kindly donating.
If you'd like to show your support to Sarah, click here.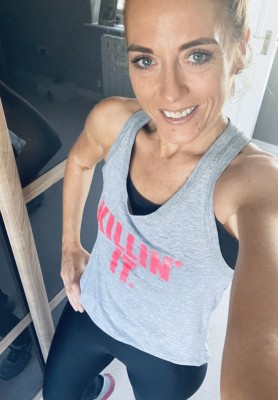 Back to News