It is with great sadness that we learned of the passing of Lady Joan Smith.
Lady Smith was a significant supporter of Hospice Isle of Man, having graciously donated funds towards our building costs in 2007, which saw the opening of a new four-bedroomed in-patient wing in memory of her late husband, Sir Roland Smith. Her compassionate nature was truly admirable, choosing to personally furnish the wing with hand-picked curtains, carpets, recliner chairs and other fundamental pieces, which made for a comfortable and calming environment for our patients and their families.
We have been deeply touched by Lady Smith's continued compassion over the years, and would like to extend our sincere condolences, love and deepest sympathies to her friends and family. Our thoughts and prayers are with you as we remember her kind-hearted affection at this sad time.
Anne Mills
Chief Executive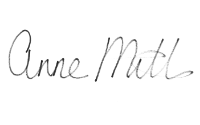 Back to News