Hospice become Charity Partner for Memory Lane Games
Hospice Isle of Man is proud to be charity partners for local start up, Memory Lane Games; a digital health app development group who have this week launched their first official app for the socially-isolated.
Designed with our elderly friends and family in mind, the quiz-style app turns memories into games featuring familiar places on the Isle of Man and local nostalgia helping loneliness and isolation with the aid of this Dementia Therapy tool.
Hospice Isle of Man's Scholl Academic Centre is pleased to be working with Memory Lane Games to run a Proof of Concept Study, where the Research Team and Admiral Nurse for Dementia Support will be working to determine outcomes for the improvements to the lives of dementia patients and their carers.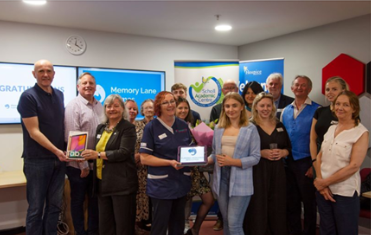 Hospice Isle of Man Chief Executive said; "Hospice Isle of Man are committed to supporting people to live well, their way to the end of their life, so when Memory Lane Games approached us with such a life-changing concept, we were pleased to be able to offer the support of our Scholl Academic Centre and our Island's only Admiral Nurse in Dementia Support, Jeanette Hogg. The work Hospice does through our 'Compassionate Isle of Man' initiative towards supporting loneliness at Home for people with dementia can only be enhanced by this app and we are delighted to be charity partners, and supporting the team with their important work."
As the group continues to develop their apps, we are pleased to learn of the life-changing plans to launch a 2nd app later in the year where play can be personalised by the participant, their friends and family to feature personal memories, photographs, voice recordings and more to help increase engagement levels and work as a coping-mechanism for dementia patients.
Hospice Isle of Man is proud to be charity partners of such a prosperous group, and we look forward to supporting progress on our Island and further afield as the app develops.
The Memory lane Games app is available for download FREE for Apple devices from the App Store and for Android devices from GooglePlay.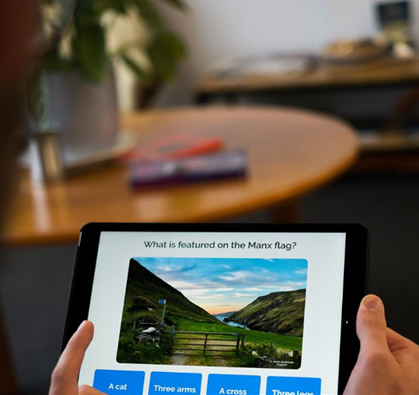 Back to News