Children's Hospice Week 2022
From today until June 26th 2022, it's Children's Hospice Week!
Children's Hospice Week celebrates children's hospice and palliative care services across the UK, and the seriously ill children and young people they support.
At Rebecca House, we have developed a service which provides respite, palliative and end of life care for children with life-limiting or life-threatening conditions from birth to 18.
To show your support for the children of Rebecca House and ensure we can continue to be here for them when they need us, please consider making a donation. Each and every penny donated helps to support us, so thank you.
This week we will be sharing powerful stories from our incredible Rebecca House children and their families to truly showcase the role that Rebecca House has to play in their lives.
Keep an eye out on our website and social media channels for more information.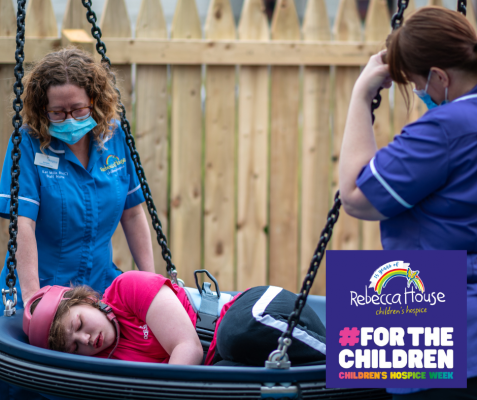 Back to News