Dear Singers,
Hurray! It's time to start warming up those vocal cords again.
We are delighted to be able to tell you we are making plans to restart the Singing for Lung Health Group at Hospice.
We carried on singing over Zoom for as long as we were able but it will be wonderful to meet together to sing again.
The building work and refurbishment of Hospice is nearing completion so I'd like you to pencil in Friday November 20th at 11am as a restart date.
(We really hope there won't be any further delays but we will let you know if there are any changes. Keep an eye on Facebook)
We are also delighted to introduce you to our new Singing for Lung health Group leader. Miss Ellie Quayle.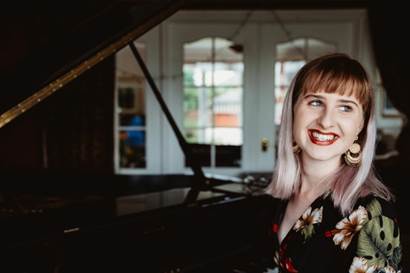 Manx born Ellie is a graduate of Music and Philosophy from Liverpool University. She is a talented performer; songwriter and composer who has a passion for the fun and joy music can give. We're looking forward to her joining us.
Do spread the word and invite your friends along to join us and enjoy the benefits of singing for breathing and wellbeing.
Looking forward to seeing you all again very soon.
Back to News