On Friday 21 February 2020, the Scholl Academic Centre hosts its 2nd Annual Research Symposium around end of life care "Are we getting it right?" at the UCM Nunnery Campus, Douglas.


In 2019, Hospice Isle of Man launched its Scholl Academic Centre, and since the Centre's inception, it has delivered important research information around the provision and quality of end of life care around the world.


The 2nd Annual Research Symposium will feature a number of leading professionals in their field who will discuss findings, thoughts and progressive steps including; Professor John Ellershaw, Director of the Palliative Care Institute at the University of Liverpool, Professor Gunn Grande, Professor of Palliative Care at the Division of Nursing, Midwifery & Social Work at the University of Manchester and Dr. Alison Coackley, Clinical Lead for Serious Illness Care Programme UK. The symposium will also present a number of palliative and end of life posters, articles and findings from the Scholl Academic Research Team which have recently been presented at global conferences.


Anne Mills, Hospice Chief Executive and Director of the Scholl Academic Centre said: " I am delighted to be sponsoring our 2nd Annual Research Symposium. The Scholl Academic Centre at Hospice Isle of Man has been recognised globally as a Centre of Excellence for their pioneering work around Integrating Palliative and End of Life Care Systems, thanks to our partnership with Professor Anne Hendry at the International Foundation for Integrated Care Scotland, and we are delighted to share our research.
We have a fantastic line up of local and International speakers and I am also delighted that Professor Ellershaw has accepted our invitation to take up the Honorary Position of Visiting Professor of Palliative Care to Hospice Isle of Man".


The event is predicted to be extremely well attended and anyone who wishes to watch the event online throughout the day, can join via Zoom using the following link https://zoom.us/j/961331153.
A little more information about our speakers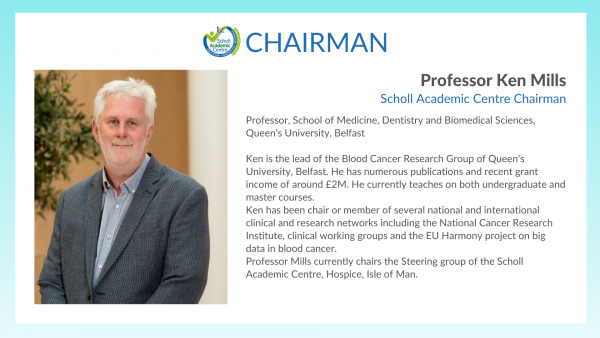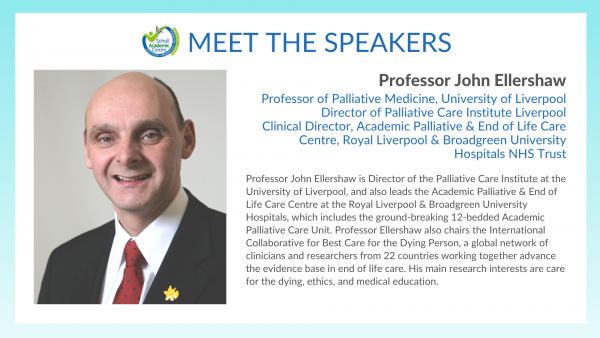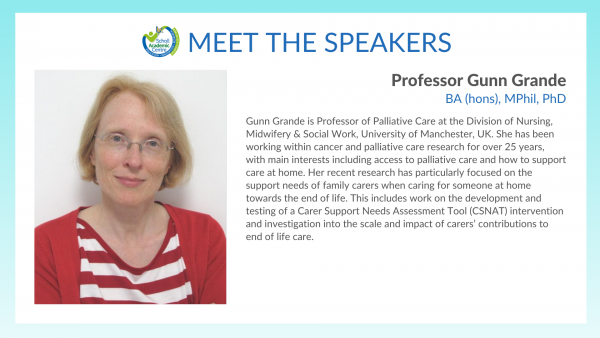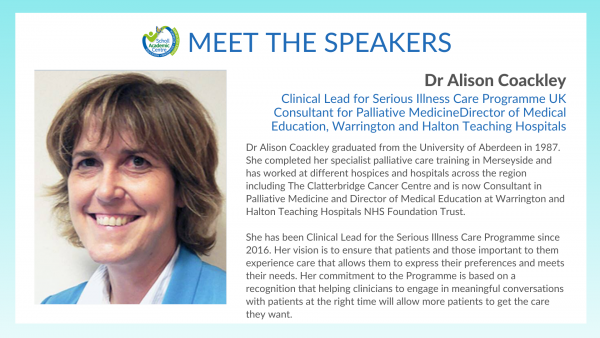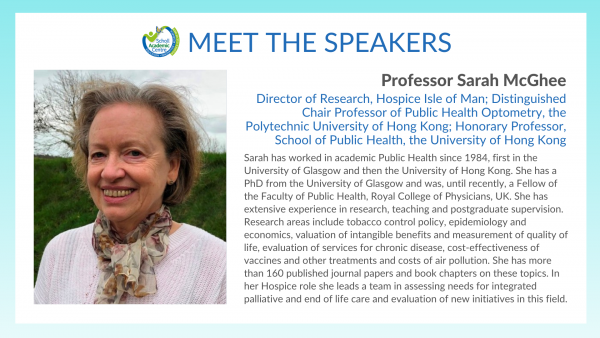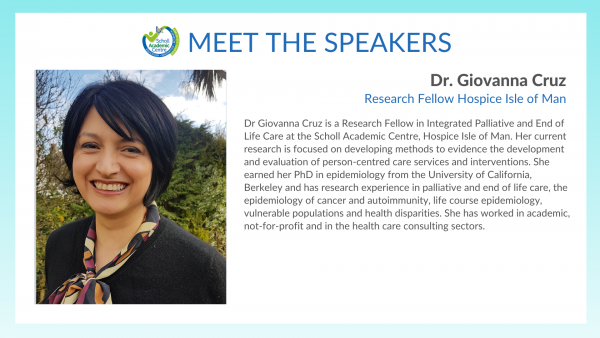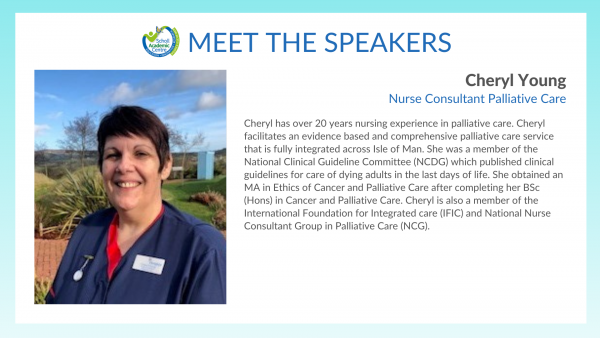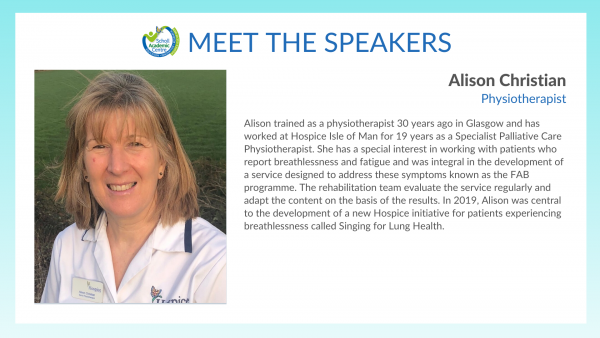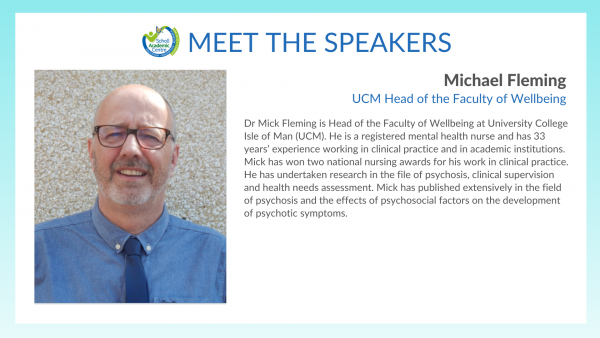 Back to News